Yesterday,the sweet blogger from
First Blue shoes
was so kind to give to Matter Of Style this award!
Thanks so much
Barbie
!!
I'm very thankful you wanted to share this award with me.
Yes, this is an award that need to be shared and i find this very nice.
The one that receives this award has to nominate other winners.
It's a fantastic way to share something about us and our new blog discoveries.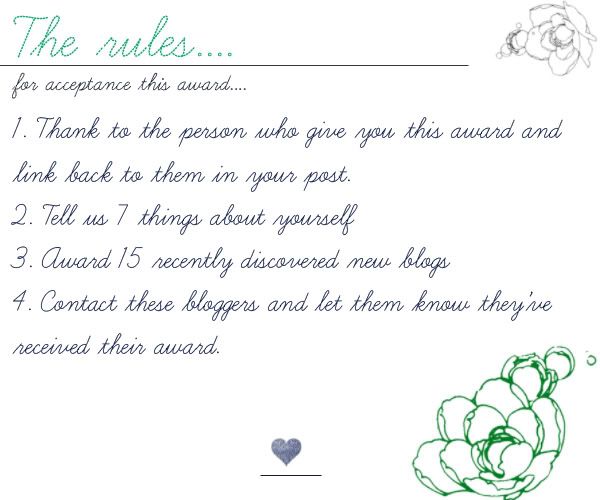 7 things about me:

I can't start a day without a cup of coffee
every time i'm stressed i relax cooking pastry cream

My first diy projects were jewels. When i was a child i found a piece of copper wire used to make magnetic coils and i made my first pair of earrings with it.
i love home fitness dvds

i love leather jackets,i would fill my wardrobe with leather jackets

i love reading books from novels to essays and manuals
i'm curious,i like to discover how to do things,how stuff work,i like to study and chase what can me say wow!
Now the step 3:My award goes to